back to blog
30.06.2017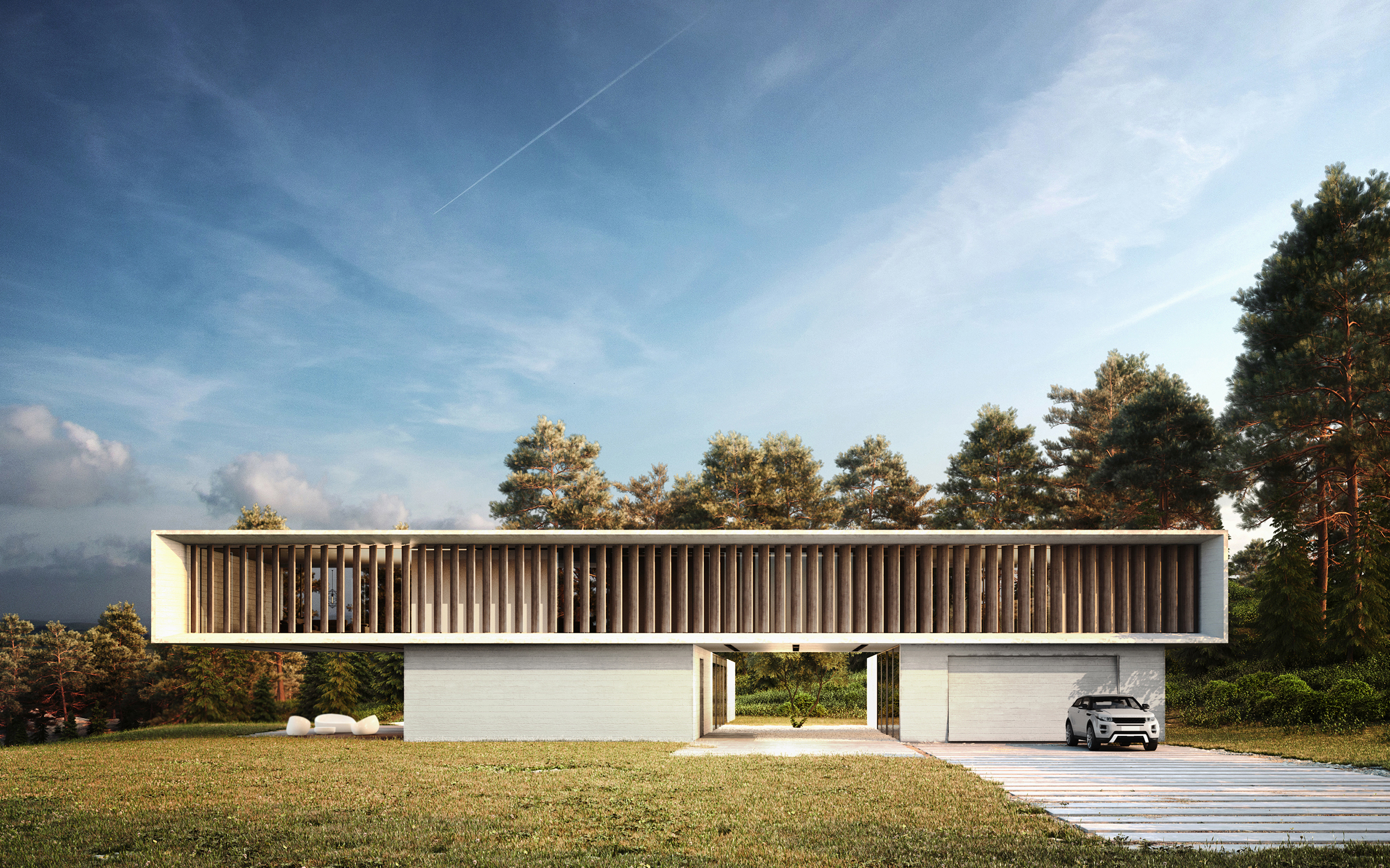 These are the people of success, the globetrotters who can recognize fine wine and quote Nietzsche. They respect their own time along with the time of others. They are ambitious, demanding and eloquent. They are self-confident. They love beauty and live with passion. They are surely hedonists.
These people can afford to be courageous and uncompromising. While creating a house for the rest of their lives, they are able to slow down, revise their priorities and do it the proper way. The best way there is.
First conversation and an abundance of tips, in fact – only one. Universal architecture. This project was intended to be perfect for the Swedish coastline, a beach in Miami and a river meander in Poland. Miami stirred our imagination the most and it remained this way. We named the project Miami. Besides the rich brief in terms of functions, planned budget and other necessary assumptions, "Miami" was the one to pave the way for us.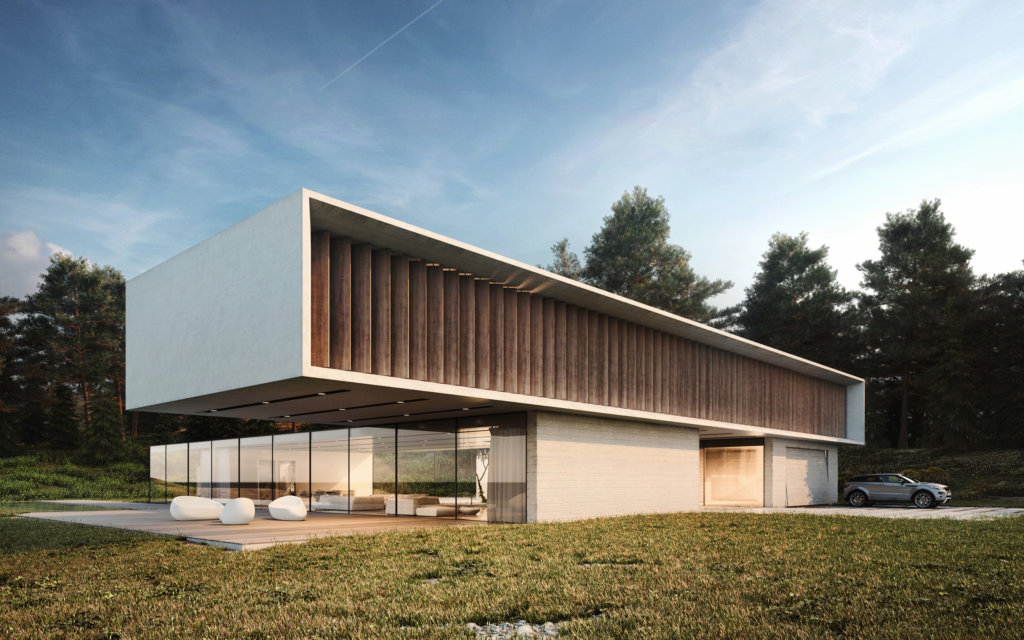 If someone travels around the World, visits perfectly designed places or at least watches films starring Daniel Craig (Flashbacks of a Fool, The Girl with the Dragon Tattoo and all 007 movies), is a watchful observer with an open mind and can be here and now, such a person is able to draw strongly from such experiences. There are many aspects and architecture is there among them. The best restaurants, resorts, hotels and SPAs make us accustomed with remarkable architecture. Our appetite grows and our taste becomes increasingly sophisticated. At the end, we start to desire the architecture for our own. This is a very positive process. This is the time when the imaginations begin to crystallize. When the investors consist of aware receivers of architecture, each newly-discovered place becomes an inspiration. Inspiration and motivation both.
As Innovattio Architektura, we aim to raise the bar even higher. We find such places, recommend and encourage to "touch" the best developments. There are more and more such places in Poland. Furthermore, we can "discover" them across Europe without limits. This "discovering" is also an element of success. The elevation detail found in a mountainous resort became an element of open bow windows for this project. This not only inspired the detail of the building but also contributed to a very personal history. And we base our projects on such experiences.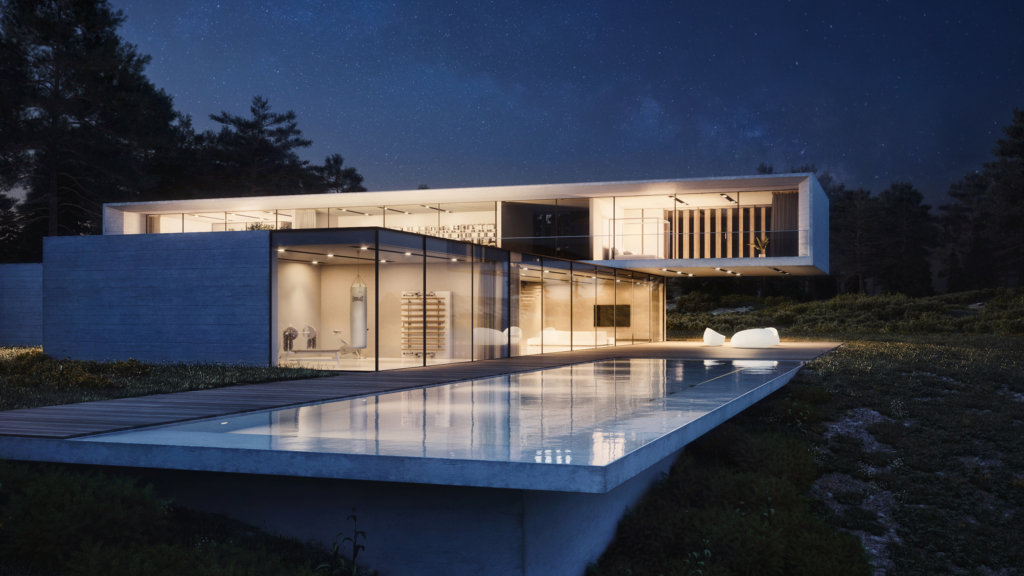 Building a house is a fascinating journey, an adventure of a lifetime and a long-awaited moment. Time of fulfillment of dreams and great satisfaction. But this is the case only when we're not doing it "in the meantime". Finding a land plot took the investors 2 years. These were no occasional, weekend-time trips but rather thoroughly planned actions and profound analyses. If you wish to have a flat roof in Poland, 75% of the country's area won't do. If the area ought to be pristine, you are left only with several parts-per-thousand. But we succeeded and it was worth it. The project itself – another intensive step. And this is only the beginning of the journey.
To sum up – here's our advice as a design studio. If you are building a house – slow down. Find convenient support. Find time. This is important, very important. Nothing will be as important as this. You will never do as much for those you love the most. You will never do anything as personal as this. We are willing to help you, we have an appropriate team, knowledge and modern tools. But this journey ought to be launched by you.
Text: Tomasz Tronina
Project: Innovattio Architektura